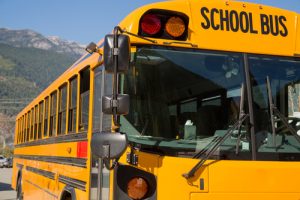 Like any student on a school bus, if your child is properly seated and involved in an accident, and he or she is injured, liability should attach. The remaining issue is compensation for damages.
Compensable Damages
Damages in a personal injury case can be wide ranging. To be compensable, they must be proximately caused by the accident. The following are some example of compensable damages in personal injury cases when a minor is injured:
Medical bills reasonably incurred and reasonably expected to be incurred in the future
Any permanent disfigurement
Any permanent disability
Pain and suffering
Any loss of a normal life
Funeral and burial costs in the event of a wrongful death
Mistakes Happen
If your child has been injured in a school bus accident in or around Palm Beach, it would be in your best interest and your children to contact a personal injury attorney. It's highly likely that mistakes can be made that could hurt your case, like filing paperwork incorrectly or past a deadline. At Smith & Vanture, you'll be able to obtain a case consultation and evaluation with a personal injury attorney in West Palm Beach. We'll listen carefully to you, and then we'll tell you what we believe we can do for you and your child.
Our Goal
Our objective is to maximize any proceeds that you derive when you bring a claim or lawsuit on behalf of your child. Multiple parties could be at fault like the local school district, the bus driver and a motorist. That scenario becomes legally complicated right away.
We don't make mistakes at Smith & Vanture. We have over 25 years of experience helping everyday citizens get the compensation they need to continue with their lives after a personal injury accident. Contact us right away if your child was injured in any school bus accident.