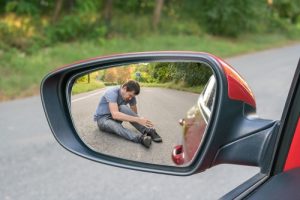 The consequences of a hit and run in Florida can be devastating. They go beyond damages to the vehicle and often involve bodily harm and even death to motorists. If you are a victim of a hit and run, you'll want to contact Smith and Vanture to discuss your case. A free consultation gives you the opportunity to speak to an experienced and knowledgeable attorney.
Don't Miss Out on the Biggest Possible Settlement You Can Get
If you try to handle things on your own, you may lose out on future payments. If you accept an offer from the other party's insurance company and you discover that your medical bills are more than you anticipated or you're not able to return to work due to pain, you won't be able to collect any additional monies. Hiring a professional law firm to take care of the details of your case is imperative if you want to get the biggest payout possible for your time and injuries.
What a Law Firm Offers You
Our consultations are free, meaning there is no risk whatsoever to inquire about working with us. If you do choose us as your lawyer, you get the benefit of experienced legal counsel throughout the lawsuit process.
We gather evidence, witness accounts, medical records, and other important documents that help you win your case. We do so quickly, too, so you get the money you deserve from your lawsuit. The money you receive helps cover living expenses, medical costs, and more.
Request a Free Consultation Right Away
Calling a personal injury attorney in West Palm Beach is the best thing you can do after being involved in an accident. Smith and Vanture will be happy to discuss details about your case. Contact us today to schedule your consultation.