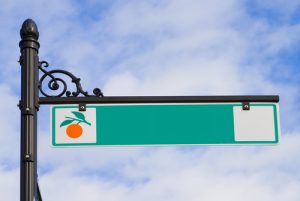 West Palm Beach has numerous major roads running through it, and several dangerous intersections. The most dangerous intersection in West Palm Beach is Okeechobee Boulevard and State Road 7. With numerous parking lot entrances just a few hundred feet from the intersection, and multiple lanes on all sides, there's a lot going on.
Why an accident here is complicated
All accidents are annoying, confusing, and even complicated. But accidents at the intersection of Okeechobee Boulevard and State Road 7 can be even more complicated because it can be difficult to know who's at fault. Okeechobee Boulevard has four straight lanes and four turn lanes for both westbound and eastbound traffic (a total of eight lanes in each direction), while State Road 7 has three turn lanes and three straight lanes for both northbound and southbound traffic. Interestingly, immediately after the intersection, the three northbound lanes narrow down to two lanes.
With so many lanes to keep track of and that sudden narrowing of lanes, it can be overwhelming to keep track of who's going where and where you need to be, leading to many more accidents than most intersections. On top of that, these accidents may be more severe due to heavier traffic.
Why you should hire a lawyer
With so much potential for doubt and confusion, there are likely to be fingers pointed all around in any accident at this intersection. Hiring one of the personal injury attorneys in West Palm Beach is the best way to ensure that your accident is looked at thoroughly.
An experienced lawyer can make sure you meet any deadlines involved in dealing with the accident, and look at all avenues of possible recovery. The West Palm Beach personal injury attorneys at Smith & Vanture are qualified to help you understand your rights and responsibilities, as well as advise you on the best options to resolve your case satisfactorily. Contact us today.