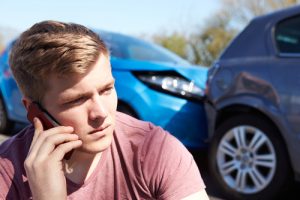 A big question that comes from those who have suffered a personal injury is whether they need to pay for an attorney upfront. You might be curious if you need to pay your attorney a retainer or whether he will work on contingency. As a West Palm Beach car accident attorney, we are here to shed some light on retainers and contingency for personal injury and car accident cases in Florida. Let's talk about retainers and contingency fees for car accidents and other personal injury cases in Florida.
There are lawyers out there that require a retainer when they take on a case. This fee can be quite sizable and is prepayment for legal services rendered. The fee needs to be paid whether the case is settled favorably or not. At the termination of the case, you could still be left with a hefty legal bill.
Unfortunately, many of those who have been involved in an auto accident have lost wages and possibly the use of their car. Their financial condition may preclude them from paying a retainer fee to a car accident attorney in Florida. As a leading West Palm Beach car accident attorney, Smith & Vanture, LLP understands just how difficult this can be.
A better option exists and this is the contingency fee. With a contingency fee, your lawyer doesn't require any money upfront to take your case. Contingency is an arrangement where the attorney takes a portion of the award for pursuing the case. The attorney will only collect if he wins the case so he has every reason to collect the largest award possible for his client. If your Florida car accident attorney doesn't win then there is no fee to be paid.
A contingency fee agreement is entered into with the client instead of a retainer agreement. These contingency fees are regulated and capped by the Florida Supreme Court to ensure that they are uniform through Florida.
Without needing to pay a retainer up front, clients can focus on recovering from their injuries and focus on getting their life back in order after an accident. If they have gone with a caring personal injury law office like Smith & Vanture, LLP they can trust that their best interests are being protected and they will be properly compensated for their losses.