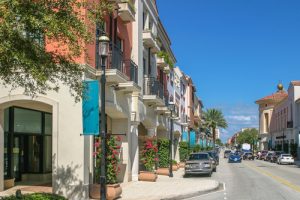 A pedestrian is injured in an accident every eight minutes. Every two hours, a pedestrian is killed. Being a pedestrian can be dangerous. However, there are some things that you can do in order to keep yourself safe.
Make Eye Contact With The Driver
Many pedestrians assume that a driver will just stop when they see them. However, many drivers today are distracted and do not see you. That is why it is important to make eye contact with the driver when you are crossing the street.
Stay on the Sidewalk
Pedestrians should always walk on the sidewalk. This is one of the best things that you can do to avoid getting into an accident. If there is not a sidewalk available, then you will need to walk facing traffic.
Stay Sober
Most people are well aware of the fact that it is dangerous to drink and drive. However, some people do not think it is dangerous to walk under the influence. Nearly half of pedestrian accidents involve alcohol consumption. It is important to stay sober while you are walking. It is also important to note that you could be arrested if you are caught driving under the influence.
Avoid Using Headphones and Cell Phones
Many pedestrians are hit because they are distracted. That is why you should avoid using headphones while you are walking. You should also avoid using a cell phone while you are walking.
Be Careful at Crossings
You should cross at a marked crosswalk or intersection if possible. Obey the signs. You will also need to look both ways before crossing the street.
Contact Smith & Vanture
Many pedestrians are hit due to the negligence of a driver. That is why you can get compensated if you were hurt in a pedestrian accident. If you need a personal injury lawyer in West Palm Beach, then contact Smith and Vanture today.