Social Security Disability Lawyers in Palm Beach, Florida
Applying for Social Security Disability benefits and related problems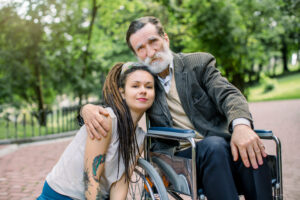 Americans who no longer work due to retirement and advanced age, or those who are unable to work due to disabilities can receive benefits through the nation's Social Security system. Although the nation's Social Security Administration handles both retirement and disability benefits, the requirements for each kind of payment are very different. The process of applying for and receiving Social Security Disability Insurance requires special focus, due to the complexity of making claims and receiving government approval before payments will arrive. Getting SSDI payments is certainly not an easy task, and there are several requirements that will need to be met before the government starts to pay a person who claims to be unable to work.
An overview of the purpose of this system, who is eligible, how much an applicant can receive, and issues with the application process is helpful to people who need to apply for SSDI. A Social Security disability benefit lawyer in Palm Beach is available for those who need more specific information that applies to their situation or assistance with the benefits process.
What is Social Security Disability Insurance?
The system of Social Security Disability Insurance benefits was designed to give income to people who have limited or no ability to be employed because of some kind of mental or physical health issues. This practice of paying out benefits to permanently disabled people through SSDI has been in place since the 1950s. At any given time, there are several million Americans who receive benefits through this program due to their condition and difficulties with earning income through normal employment and consistent work. Unlike standard retirement benefits through social security, SSDI can be paid to people under age 65 as long as they have a disability that meets all of the requirements and are determined to be eligible.
How is eligibility for SSDI determined in Palm Beach?
Those who want to are disbled need will need to go through a process where their eligibility is evaluated. One of the most important matters when applying is that former workers who want to receive SSDI will need to have accumulated enough work credits to do so. This system can be difficult to understand, but credits are awarded based on things like the amount of money that the person paid into social security through their pay deductions, their age, and the length of time that they were employed in the past. Credit levels tend to closely follow the worker's income. Credits are capped at four per a year, and the worker will usually need at least twenty credits within a decade to remain eligible for SSDI benefits. In practice, this tends to mean that the person needs to be actively working for several years before they become eligible, and they should not wait too long to apply once a disability is apparent. Assistance with reviewing whether these requirements can be met can be provided by a Palm Beach SSDI benefit attorney.
Getting an SSDI application approved in Palm Beach
All disabled individuals who want to receive these benefits need to file a formal application with a local Social Security office, or by applying through an online system. Social security disability lawyers in Palm Beach can be consulted regarding this process. The application is reviewed for a handful of determinations before it is approved. These tend to focus on whether the person has a severe disability, if they are engaged in any gainful activity, if they had a past work history, and if their disability will prevent them from currently being employed.
Even if the person has been working consistently before becoming disabled, eligibility requirements for benefits through this system require a fairly high standard of evidence and documentation before the government will approve a claim. Applications are also denied in all cases if the person seems to be performing gainful activity and earning income. This is why help from a Palm Beach SSDI benefit lawyer is strongly encouraged.
What kind of disabilities allow a person in Palm Beach to get SSDI benefits?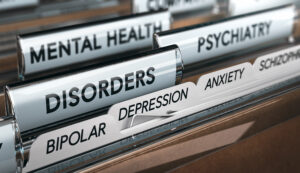 Because Social Security does not pay out partial disability like other systems such as workers compensation, the person must be considered totally disabled and unable to work for the future for the purposes of receiving SSDI. The disability needs to be expected to last at least one year or be potentially fatal. There also needs to be certain kinds of medical evidence provided to prove the disability. Qualifying medical, mental, and physical health problems range from cancer to mental health issues such as depression and anxiety. Some the conditions that people have received SSDI for include bipolar disorder, panic attacks, schizophrenia, substance abuse, autism, ADHD, kidney failure, obesity, diabetes, hepatitis, heart failure, Crohn's disease, carpal tunnel, and fibromyalgia. Severe physical conditions and impairments such as total vision loss and paralysis will also usually prevent a person from working. This is not an exhaustive list, as decisions are made on a case by case basis, and the person needs to demonstrate that their mental or physical issues will legitimately prevent them from working for the foreseeable future.
A doctor needs to give the applicant a formal diagnosis of any of these serious health issues, as other forms of evidence will be insufficient. A Palm Beach SSDI lawyer can provide more assistance and explanations about whether a specific injury or health problem may qualify.
How much do disabled workers receive?
One of the biggest concerns a disabled individual will have is whether their benefit amount will be sufficient to cover all of their expenses. The SSDI program pays an average of around $1200 to each person, although these amounts can be much larger or smaller depending on several factors. The government uses a wage index system to find the worker's initial benefit amount, which can be increased over time to account for inflation.
Unfortunately, people who cannot work at all and receive a small amount for their monthly benefits may live in poverty or have to find additional supplemental sources of income to survive. This issue is compounded by the fact that people generally cannot receive both standard social security retirement benefits and their SSDI benefits at the same time. The SSDI benefits will need to be converted, meaning only the retirement benefits are paid out, and the amount stays the same as when SSDI was being paid.
How a disability attorney in Palm Beach can help
Legal services can be significant for anyone who finds that they need SSDI benefits due to their inability to work. If necessary, a Palm Beach SSDI lawyer who has experience in this area of the law can guide the applicant through the entire process and ensure that their rights are protected. This includes steps such as helping evaluate the client's condition with the assistance of medical professionals, filing the proper medical documentation and other kinds of paperwork, investigating how the formula for work credits will be applied, and even representing the applicant during any appeals of a denial. It can be extremely difficult for a disabled individual to navigate these processes on their own, and honest mistakes can cause an application to be denied. Unfortunately, an application that is considered incomplete or improperly filled out will never be approved by the government. It is also possible that the government made a mistake which caused an application to be denied, although it may be difficult to spot this kind of oversight without significant experience in Social Security disability law.
Appealing an initial decision
 An important aspect of many legal processes happens at the appellate level. People who have their applications denied initially are allowed to appeal the decision in front of a federal judge in a formal hearing. Assistance from a Social Security disability lawyer in Palm Beach is very important at this stage, as there are certain rules of appellate procedure that must be followed, and the petitioner will also need to show evidence of why the previous denial needs to be overturned. This can include calling witnesses and offering testimony during the proceeding. The appeal also needs to be brought within a certain timeframe, otherwise the applicant will lose this opportunity. Even people who did not have a lawyer when they filed their initial application will greatly increase their chances of having their benefits approved if they obtain legal representation for any appeals. At least half of all SSDI applications tend to be approved through this appeal process, rather than at the initial filing. A Palm Beach disability attorney can provide more details regarding when an appeal is necessary and how to proceed during the hearing.
Palm Beach SSDI lawyers are available to provide more advice
Smith and Vanture is a law firm that helps people with their social security disability issues. Their disability attorneys in Palm Beach can provide more information about the process to receive benefits and all related SSDI matters such as getting medical records, filing the application, and appealing prior determinations.