Who is the Best Personal Injury Lawyers in West Palm Beach?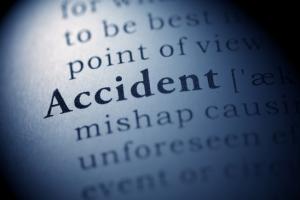 The best accident lawyer in West Palm Beach is the firm that will take the time to review your claim, understand the circumstances leading up to your accident, estimate the value of your claim fairly, and fight either inside or outside of court to help you seek the best possible recovery for your injury. No two cases are alike. When looking for a qualified lawyer to handle your personal injury claim, you want to find a firm that is best suited to handle your specific type of claim. So, how do you find the best injury lawyer in West Palm Beach for you? Here are a few tips:
Consider interviewing several lawyers before selecting one. The rapport or relationship you have with your lawyer can shape the outcome of a case. You want to find a personal injury lawyer in West Palm Beach, Florida with whom you feel comfortable sharing your medical history, details of your accident, and other factors. Car accidents, slip and falls, and other injuries can be incredibly traumatic. You'll want to speak to several lawyers to see who you feel comfortable with.
Ask about past experience. Different personal injury lawyers bring a different range of experiences to the table. For example, some lawyers have more trial experience, while others may have more experience writing successful demand letters to avoid litigation. Smith & Vanture is a personal injury law firm in West Palm Beach that has fought some of the biggest companies in the U.S. on behalf of its clients. Our firm can seek a resolution either through negotiation or litigation, if needed. Your personal injury lawyer should have an understanding of your injuries and also be able to explain the claims process and next steps in a manner that is clear to you.
Ask about other cases similar to yours that the lawyer has handled. The key here is similarity. Personal injury claims can be quite diverse. Are you fighting a private individual or a large corporation? Were you involved in an accident with a truck company owned by a big conglomerate or by a driver who is self-employed? Were your injuries serious or minor? Have you had to miss time from work? You'll want to find a lawyer who will take the time to thoroughly understand the nature of your case so that when you ask if he or she has handled cases similar to yours, you can get a clear answer.
Do some Google research. Take a look at your lawyer's website. Is it thorough, professional, and informative? The website should also provide you some basic information about the attorney, such as years of practice, education, and often, some examples of past cases.
Once you have narrowed down your search, be sure to ask more specific questions. For example, you'll want to know about estimated fees, how long your claim might take to get resolved, how often and through what method you can contact your attorney, and other questions that may come to mind.
If you are asking: "Who is the best injury lawyer in West Palm Beach?" take the time and do your research, but you'll also want to select a lawyer as soon as possible because you may only have a limited amount of time to make a claim under Florida's statute of limitations laws. When you reach out to Smith & Vanture, you'll speak to our lawyers. Contact us today for a free initial consultation and for an honest assessment of your claim.
What is My Personal Injury Claim Worth?
 One of the questions clients often ask is how much their personal injury claim is worth. Some may wonder whether it is even worth it to reach out to a personal injury lawyer West Palm Beach. If you've been seriously injured in West Palm Beach, you may want to speak to a lawyer. While some minor car accidents involving no injuries and only small property damage may not require the help of an attorney, many cases involving injuries or losses might require the assistance of a lawyer. Smith & Vanture are qualified personal injury attorneys in West Palm Beach who can help you understand what your claim may be worth. Every case is unique and the value of your claim will depend on many factors including:
Value of medical expenses
Value of lost wages
Pain and suffering
Future lost wages and medical expenses
While you may have a good idea of what your current medical bills are and how long you've missed from work, it can be more difficult to estimate the value of future medical expenses and lost wages. Pain and suffering damages are estimated based on medical expenses using a special formula. The more serious your accident, the higher your pain and suffering value may be. If you've been seriously injured or disabled, the personal injury attorneys at Smith & Vanture in West Palm Beach can work with you to estimate the value of your claim. Understanding the value of your claim is essential when working with insurance adjusters or negligent parties to seek damages. Before you accept a settlement with insurers, consider reaching out to the qualified personal injury lawyers at Smith & Vanture in West Palm Beach, Florida.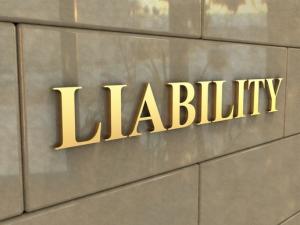 Protect Your Rights
 A personal injury lawyer can protect your rights and offer you a roadmap forward in the aftermath of an injury. Families and victims may find themselves having to work with insurance adjusters or may be overwhelmed with bills after an accident. Insurance adjusters sometimes use estimates or formulas to offer victims and their families a lower claim than they may be entitled to receive. A lawyer can gather evidence and negotiate with adjusters to help clients get the best possible settlement permitted under the law. If you or a loved one was recently hurt and you are looking for a personal injury lawyer in West Palm Beach, Florida, consider speaking to Smith & Vanture today.
DISCLAIMER: The information contained in this website is provided as general information only and should not be construed as legal advice on any matter of personal injury or wrongful death. Content is provided "as is" and does not seek to nor does it establish an attorney-client relationship with Smith & Vanture.